Others
Information Systems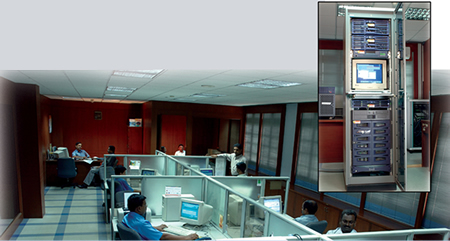 Simpson has the latest IT infrastructure in terms of Hardware, Software, Dealer Network and has embraced the best of technologies to run its business in the dynamic market place of today. The focus of IT is to enable the business by providing key inputs about market conditions and set up a framework for improved decision making and support
Simpson has implemented Oracle E-business Suite for its operations. Other support services like High speed e-mail, broad-band internet, Antivirus and Messaging security suite, state-of-art client hardware with required software are also available to serve the needs of Simpsons.
Product Training
A full-fledged Product Training Centre at Chennai is functioning to impart product knowledge to OEMs, dealers and other customers. Regular structured courses, tailored to the need of the OEMs, dealers, fleet operators, and even individual users of Simpson engines, are conducted. Our training center is equipped with all current model engines that are produced here with all necessary special tools and gauges required to assemble. Every year, on an average, 40 training programmes are conducted for over 400 technical personnel through a series of scheduled courses. This training is imparted to even some of our overseas customers on a regular basis.
>> To View - Product Training Programme
Application Support
At Simpsons , our focus is customer centric delivering values to all stake holders. We listen carefully to customer voice and complete requirements are captured for any design & development. After detailed study through a structured process by an expert team, we design, develop the "Total Power Solution" customising inlet / exhaust systems, back ends for straight fitment and mountings, integrating power take off solution, right selection of cooling and filtration accessories for robust , reliable and optimised solution. The package will undergo trials – self endurance, Installation checks, Field Trials before release into production for design sustainability. Simpsons has customised solutions for more than 200 applications and in fact it is the strength of the company.