Quality
It is Simpsons' policy to offer highly reliable products to customers. Its quality programs focus on process control, inspection through integrated approach and effective supplier quality assurance programme.
State-of-the-art inspection / testing facilities
Computerized Measuring Machines (CMM)
Effective Supplier Quality Assurance Programmes
Surface finish Analysers
Quality Policy
It is our policy to meet and maintainleadership in the market we serve by providing products and services which meet / exceed customer expectations ,statutory and regulatory requirements with emphasis on continuous improvement in all our processeswith total commitment and involvement of all employees.
Quality Management System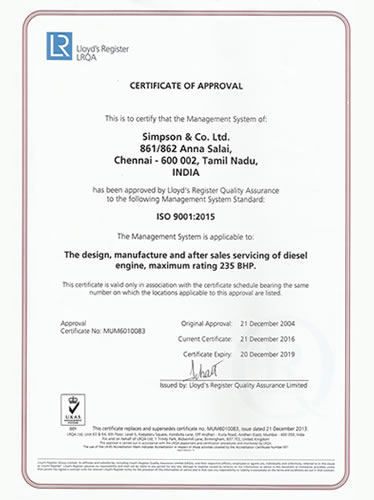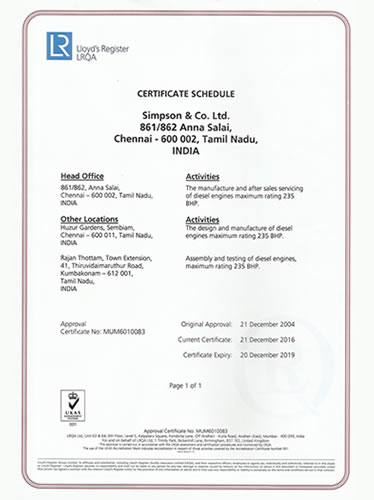 Environment Management System